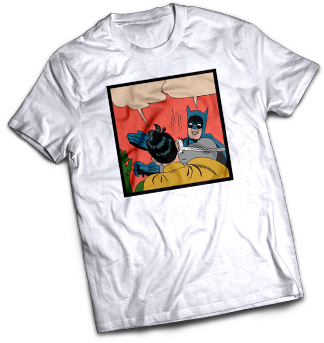 STFU Hero t-shirt
We can print your STFU Hero meme on 100% cotton T-Shirt. Illustration is based on High Res vector art, so you don't have to worry about the print quality.
We guarantee you will find a girlfriend once they see you wearing this cool outfit. Soon, we'll create more heroes on our website so keep updated with us :)
Choose some Meme from our gallery or generate your own Hero meme.